OCTRACKERS' occasionally offer a two day "Animal Behavior and Tracking" course. The first day is taught in the classroom and the second day is a field trip that is frequently held in Fremont Canyon or other remote areas managed by the Irvine Ranch Conservancy. This organization offers a myriad of docent-led hiking opportunities on the Irvine Ranch Wildlands in Orange County.The pictures in this slideshow show our students during their training at Fremont Canyon on November 29, 2008.
For those interested in learning how much rain fell on the local trails or what the wind conditions were in the canyon last night, click
HERE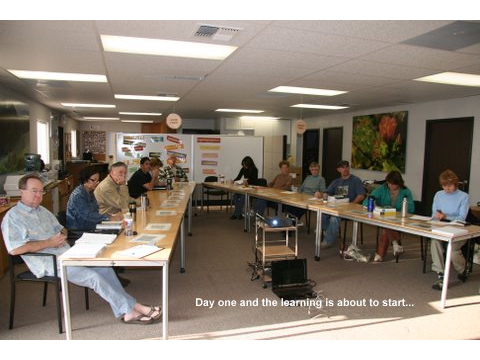 Click on Image to Advance to Next Picture in Slideshow
This page last revised on 11-19-2014
OCTRACKERS Tracking Sessions, Workshops
& The Irvine Ranch Conservancy
ORANGE COUNTY TRACKERS is currently offering a series of tracking workshops in the more rural areas of Orange County on the third Saturday of each month. Photos taken during recent workshops are displayed here.
Click on Image to Advance to Next Picture in Slideshow
Graduates of our tracking classes and other experienced trackers are welcome to join us. For those of you interested in reserving a space for an upcoming tour, the contact person at Irvine Ranch Conservancy is Catherine Lovella
clovella@irconservancy.org