COPYRIGHT 2010 DICK NEWELL


ANALYZING THE SKUNK TRACK

Front~Rear:
The extremely long claws on the front foot reliably register and the rear foot often shows a divided heel pad that makes identification easy. The small inside toe may not always show on the rear foot and the claws are not as long as they are on the front foot.
Gait:
An overstep walk or a lope are two common gaits. Since its so small its stride may be only four to eight inches in length and so you may see a lot of tracks in a short distance.
These small animals with five digits front and back have long claws that are unlike any others.
Right~Left:
The smallest toe is on the inside of this track and the opening or crease that divides the heel pad from the rest of the foot is larger on the inside of the track.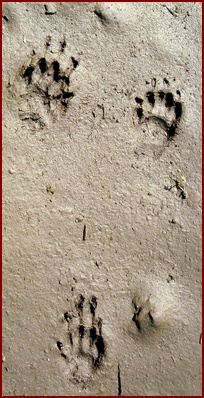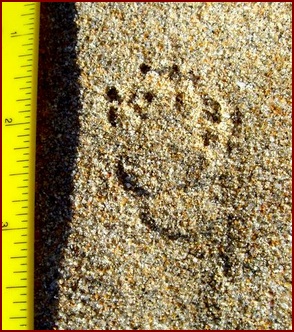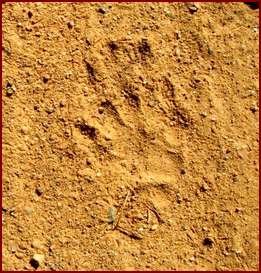 Don't confuse the track of the striped skunk above with those of the spotted skunk shown below as the heel pad of the spotted skunk is totally different. This species is not often found in Orange County.