COPYRIGHT 2009 DICK NEWELL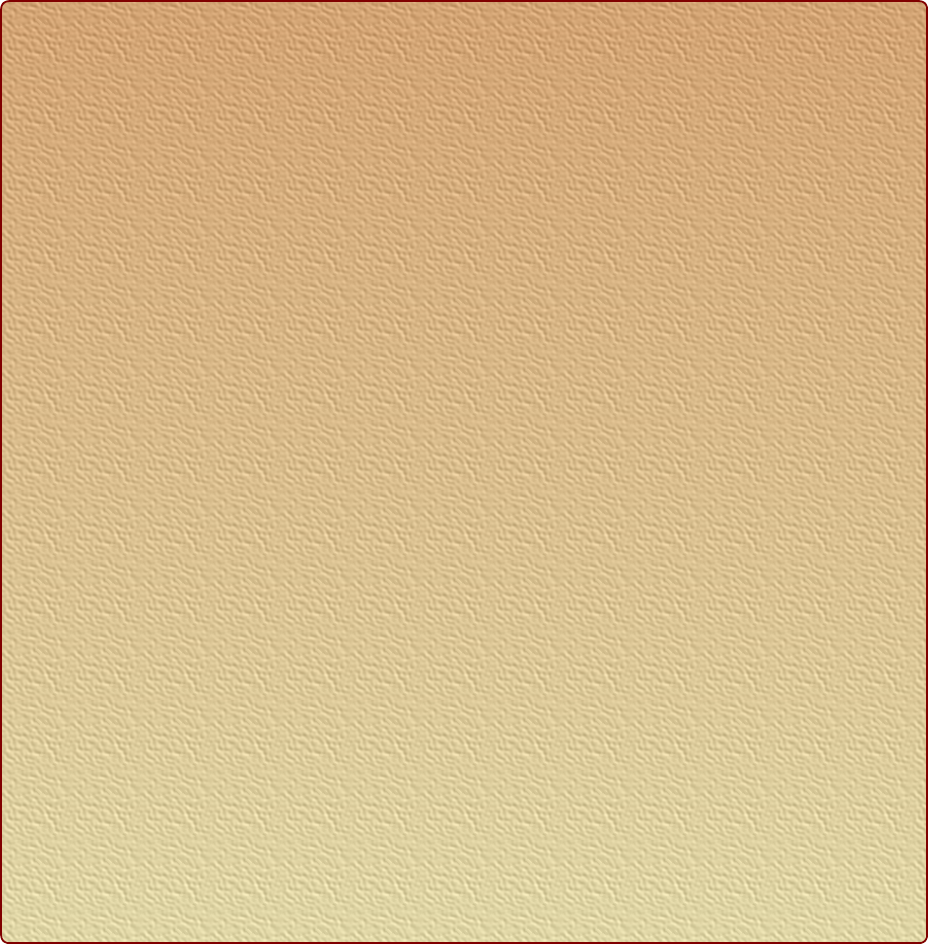 Canine scat is most often identified by its structure or shape and content. Non-domestic canines are known to consume virtually anything they can find and this variety of food will be very apparent in the droppings since canids don't digest their food as well as felids do. Structure will vary but it will not be segmented at right angles. Canines may leave droppings on multiple occasions at the same location in what is called a latrine. This is probably done as a way of marking territory.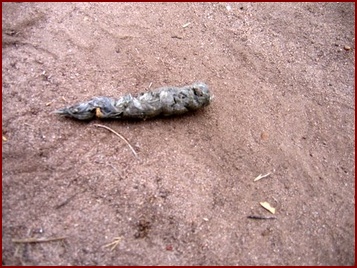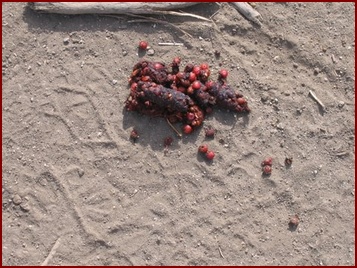 Gray Fox scat normally has tapered ends and is considerably narrower than that of the coyote. It's often found on top of a rock or other raised area, even on top of a low lying tree branch. It may contain copious amounts of hair, insect parts or seeds.